The "Onada Siesta Chair" is a mid-century inspired ergonomic reclining chaise lounge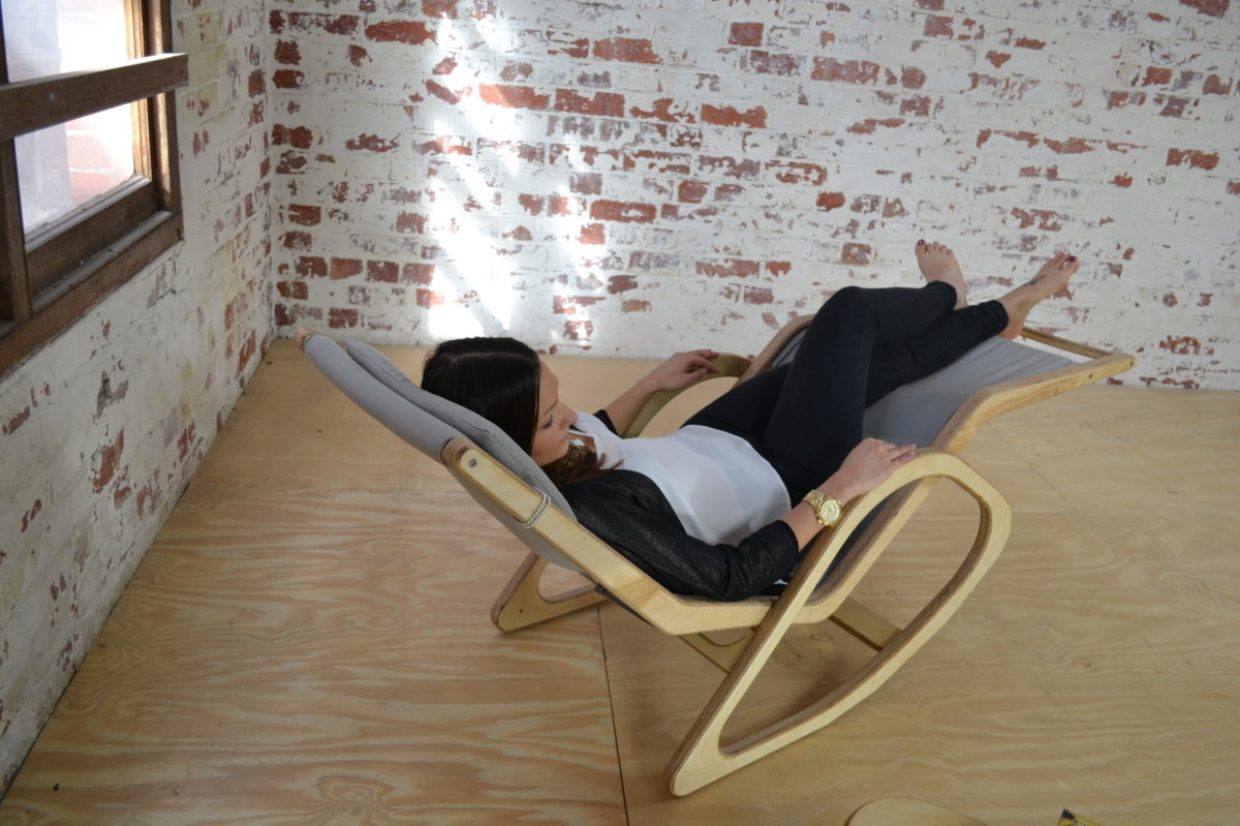 Hi All !!
This is my second blog since my introductory early this year in January 2018.
I wanted to expand further about Onada and give you more of an insight for where I'm currently at with everything. And then talk more about my inaugural product the 'Onada Siesta Chair'.
At present I am concentrating on my 4 products that I have available to date, being the Onada-Siesta Chair, Lounge Chair/Foot Stool, Kneeling Chair and leaf table.
Over the past few years I had experimented with my pieces being on show in some local furniture stores within Melbourne/Victoria but have since started to make them available directly through me/my personal resources. People can either visit me at my studio/warehouse and or visit the contents of the available products on my online shop and general website.
This direction is much more satisfying for me as I can interact direct with my potential customers and cater to their specific needs.
Now moving on…I will talk a little bit more about the Onada Siesta chair…
The "Onada Siesta Chair" is a mid-century inspired ergonomic reclining chaise lounge. I have tried to catch the simplicity of the chair's form through curved lines and proportionality. It took me four attempts over three years to get the design right and even to this day I have made some subtle improvements to the current option available for sale.
The Chair is unique in that it is operated purely by shifting your center of gravity.
Click here to see our demonstration video.
The detail of the current finished product has been carefully thought through with notched joins, perpendicular cross members and stainless-steel screws. To date I allow for a natural stain finish with a product called Osmo to the Russian birch plywood frames. Colours/textures and finishes can vary to your request.
This particular chair can be used in a number of different application from being a feature piece in your lounge, a relaxation chair on your alfresco, a retreat piece within your sun lounge, a mediation chair in the office and even branching out into more commercial uses (which I'll expand about in future blogs).
So for now that's a good starting point for me and my second blog…
&
Looking forward to sharing and expanding my journey with you all soon.
Enjoy!!
&
Cheers!!
James O'Brien